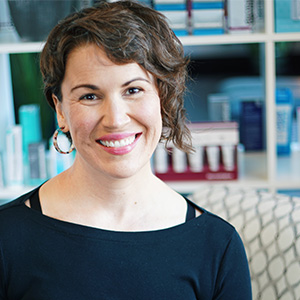 April's passion for massage therapy began early in her life with a desire to help family members and friends who were hurting. She became a licensed massage therapist in 2009, and has been a member of The Retreat since 2011. April enjoys connecting with her clients on a real level and discovering how she can help them achieve a better quality of life. She specializes in Swedish, Trigger Point, Sports Massage, and Prenatal. Embracing a holistic approach to self care, April's twelve years of strength and endurance training along with lifestyle nutrition add depth to her ability to serve the whole person.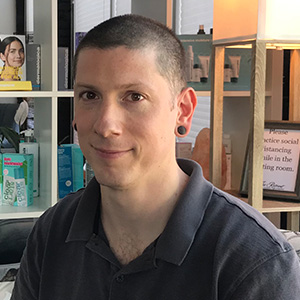 August has been a licensed massage therapist since 2006, and he joined the team at The Retreat in 2016. He is a soft tissue specialist and works at a slow smooth pace, rarely breaking contact – emphasizing the unity of flow from one technique, or area of the body, to another. He specializes in Therapeutic, Deep Tissue, Sports Massage, Myofascial Release, Cranial Sacral Therapy, Oncology and Prenatal massage techniques. August's focus is helping his clients reduce pain, increase range of motion and recover from injury.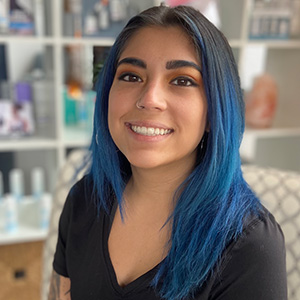 Cynthia trained at Miller Motte College, and is a Dermalogica Specialist experienced in HydraFacial, microdermabrasion, peels, customized facials, lash lifts, lash/brow tint, brow shaping, and has extensive background waxing both face and body. She has a real passion for esthetics, and excels at helping her clients feel confident by enhancing their own natural beauty. Cynthia has an engaging and vibrant attitude that makes everyone feel welcome and comfortable.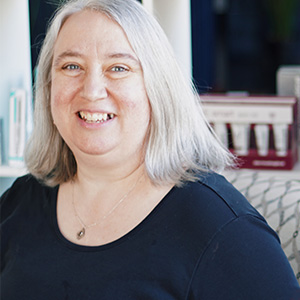 Jace describes her style as empathic, lighter pressure massage that allows the system to reach out and ask for assistance and direct the therapy – she calls it Muscle Dialogue. She has been a licensed massage therapist since 2007, and enjoys pursuing continuing education in a variety of areas. Jace is trained in Reiki (Levels I and II), Oncology Massage, Fibromyalgia and Compassionate Touch techniques. Additionally, Jace has education as a Doula which provides her even more insight to offer her prenatal clients. She specializes in Relaxation, Therapeutic, Prenatal, and Cranial-Sacral Therapy. Jace's experience and approach to massage brings a unique dimension to The Retreat team.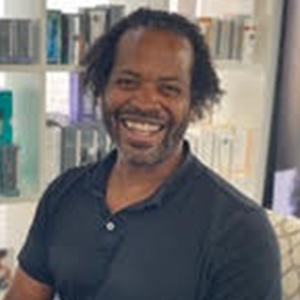 Originally from Boston, Jeremy has been in North Carolina for over 20 years. He was a student athlete and is still an avid runner. Jeremy's involvement in sports and wellness spurred his desire to pursue a career in massage therapy over 10 years ago. His certifications include deep tissue, Thai, Swedish and other modalities. Jeremy has worked with many athletes and weekend warriors, but with his laid back sense of humor and friendly nature, he can make anyone feel comfortable.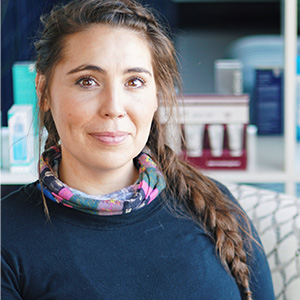 Kenzie graduated from The Bodhi Tree Center for Healing Arts in Nevada in 2015. While there she studied an array of massage modalities and grew her passion for all things related to health and wellness. Her dynamic therapeutic approach to bodywork integrates all physical, mental and spiritual work. From traditional Deep Tissue, Traditional Chinese Medicine, Fascial Freedom Therapy, Ashiatsu, Joint Health and Mobility, Kenzie blends multiple modalities based on her clients' needs. She loves to work closely and consistently with her clients over time to observe change and the healing process.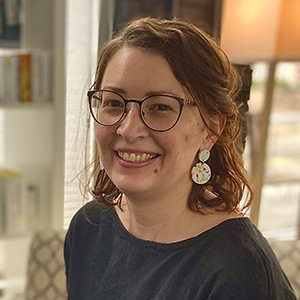 Lauren pursued her license in massage therapy in 2015 when she saw how it significantly improved the the healing process for a close family member. As an avid reader and talented artist, Lauren is a keen observer who carefully listens to clients' needs. She specializes
in medium pressure relaxation massage, myofascial release and is keen to provide clients with alignment-based exercises that can help them address issues outside of their in-studio massage session.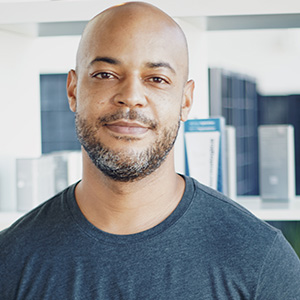 After many years working in gyms, LB decided to broaden his knowledge of how the body works and became a licensed massage therapist in 2011. He worked Ironman and Marathon events for over 6 years deciding he wanted to focus his massage practice on athletes and better mobility. LB's style is one of a firmer pressure with assisted stretching. He is certified in Deep Tissue, Sports, Therapeutic, Cupping and Swedish massage. He enjoys helping his clients meet their goals whether they are training/performance oriented, injury recovery, or more general therapeutic.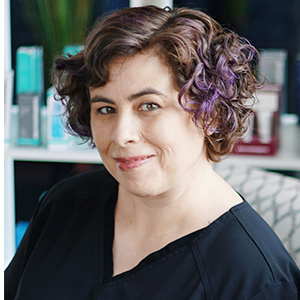 Lee graduated from the Body Therapy Institute and has been a licensed massage therapist since 2008. She describes her massage style as a mix of classic Swedish techniques (to calm and rebalance the nervous system) and carefully calibrated specific work (to ease areas of tension). She has additional training and certifications in Hot Stone, Prenatal, Reflexology and Fertility massage techniques. Lee's goal as a massage therapist is to meet the individual client's expectations, whether that be relaxation with gentle soothing strokes, or more therapeutic work focused on specific areas of concern – she believes one can be integrated into the other.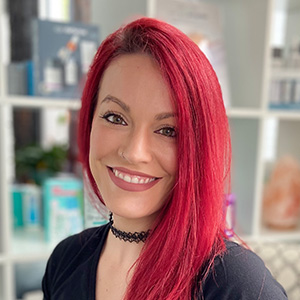 McKenzie received her esthetics training from Aveda and has practiced for more than 13 years – she is also a medical esthetician with a long list of certifications under her belt. McKenzie excels at customized facials, and specializes in HydraFacial, peels, and microdermabrasion. In addition to her amazing relaxing facial touch, McKenzie enjoys waxing, and is absolutely meticulous about it. No matter the treatment, your skin will look and feel fantastic after time in McKenzie's experienced hands.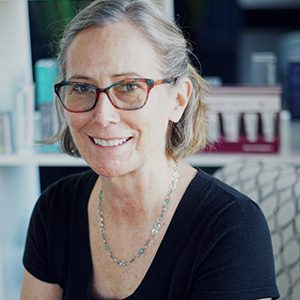 Paula chose to become a massage therapist because of the powerful effects of massage she experienced as a client. She graduated from Body Therapy Institute in Siler City, NC, in 2015. Paula's approach combines Swedish massage, myofascial release, passive stretching and mindfulness to help create a safe space for clients to listen to their bodies and embrace their capacity for self-healing.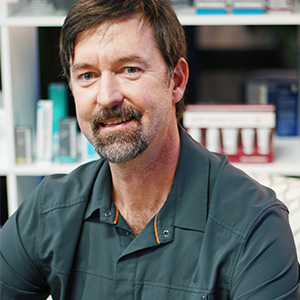 Rich has been a licensed massage therapist since 2009, and enjoys providing result-based, client-centered massage therapy. His style is to integrate modalities to achieve each individual client their desired outcome. Rich's specialities include Therapeutic, Deep Tissue, Prenatal, Warm Stone, Reflexology and Sports. He believes that therapeutic bodywork contributes to a healthier and happier community. Rich feels strongly about the positive impact of massage, and volunteers his time to provide bodywork for workers on health and academic campuses.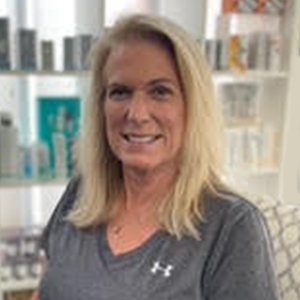 Sally recently relocated to North Carolina from Illinois where she was trained at the Soma Institute of Clinical Massage Therapy in Chicago. From her background as a paramedic and a teacher, she believes massage is a very effective means to manage stress and pain, and as an important component of self-care. Sally's style is a blend of relaxing Swedish Massage and focused therapeutic work. Also certified in prenatal massage, she loves helping her clients live a more relaxed and pain free life.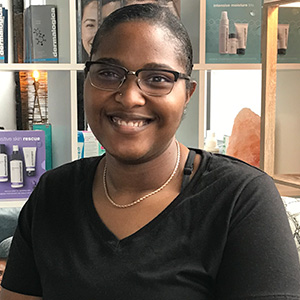 Shanna has been a licensed massage therapist since 2014 and practices Swedish, Prenatal, Reflexology, Trigger Point, Cranial Sacral, and Therapeutic massage. She has a slow and purposeful flow to her work, allowing the muscles to naturally respond to touch and allowing optimal relaxation while providing meaningful therapeutic work. Shanna gets great joy from making someone's day whether it be through pain relief, stress relief or just a change in her client's mood. She considers herself very fortunate to be working in a field she loves. Shana always looks forward to continuing her education and learning about different techniques and modalities.